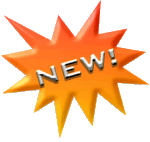 Keep Fit in West Moors
Fun Fitness Class
Half term - no class Tuesday 24th October
*EasyFit* will help you regain muscle tone and increase your stamina, flexibility and balance.

This is an easy-level fun fitness class to music - we won't be lifting weights or lying on the floor. Suitable for all ages including those who may not be in the first flush of youth!

What to wear? - casual clothing and trainers - or whatever you feel comfortable in.

Other dance and fitness classes
EasyFit West Moors
Pinehurst Community Church,
Pinehurst Road, BH22 0AR
Tuesdays 6.35pm - 7.20pm Only £5 per session!
EasyFit also available in Broadstone
No need to book - just turn up!
For further information,
email Laura info@starlightdance.co.uk
phone 01202 897566